Description
1000W LED Grow Light 16 Bars, good to replace 2000W HPS
1000W LED Grow Light Description
LED graphene filament have longer working life time than common led grow lights due to the great ability of heat dissipation of graphene.
The 16 bars 1000W led grow light is our most powerful led grow light, great for large grow facilities,8x8ft footprint
Foldable design for easy installation
Manual Dimming & Control Dimming
Timing Function
Performs Extremely great in All Stages of Growth.
Get Higher Yields With Quality LEDs
Large lighting Coverage
High Efficiency and Low Heat
High Output led plants to grow light
Best led grow light for Indoor Farm, Vertical Farm, Greenhouse,etc…
1000W LED Grow Light Images
The image of a fixture with red and blue LEDs emitting a purple glow is what most people see when they think of using LEDs for horticulture lighting. Have you ever wondered why red and blue diodes have historically been the semiconductors of choice for lighting manufacturers? This purple glow may be the industry standard for horticultural LEDs. Many manufacturers cite the primary justification for offering a purple spectrum as the absorption spectrum of chlorophylls a and b, which peaks in the blue and red parts of the electromagnetic spectrum.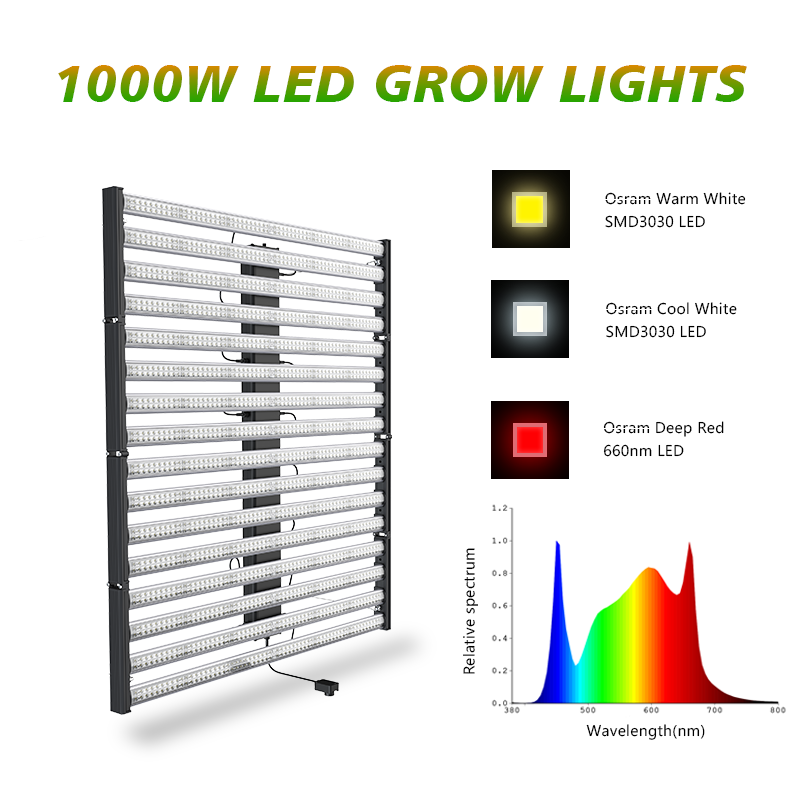 This seems reasonable at first since, after all, chlorophyll is what causes photosynthesis, but have you thought about how the absorption spectrum of chlorophyll is determined? Have you also thought about whether the chlorophyll's absorption spectrum directly connects to photosynthesis and plant growth? What happens if you only focus on one pigment while ignoring others that are essential for plant growth and development?
This piece will examine the distinctions between the absorption spectrum and the action spectrum and, (warning: spoiler) debunk the fallacy that "plants don't use green light" to encourage plant development.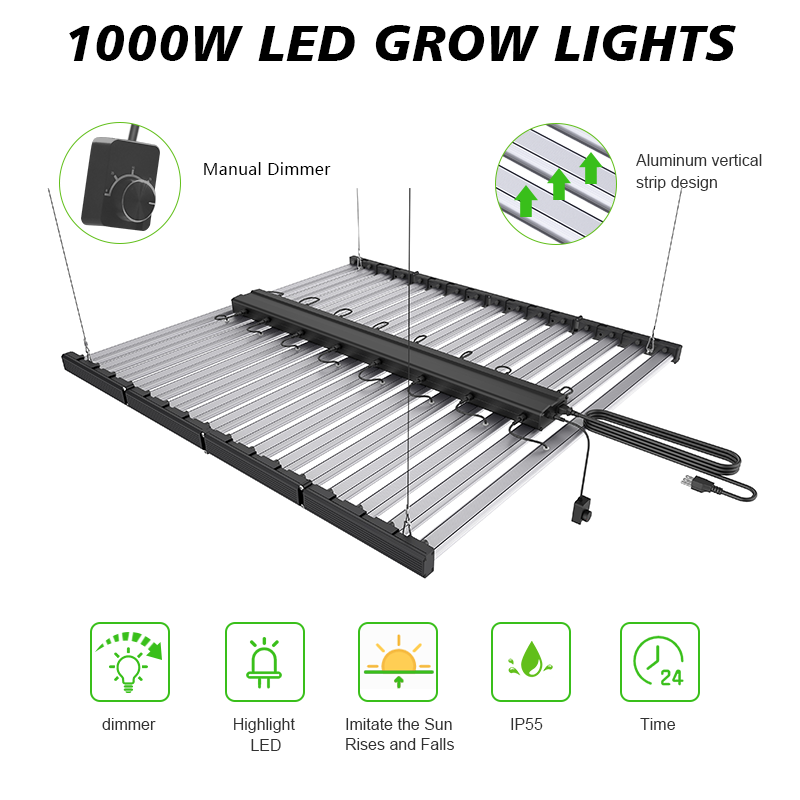 Drs. McCree and Inada's study from the 1970s served as the foundation for the creation of the action spectrum of photosynthesis, which defined the range of radiation that is photosynthetically active (PAR). The very little study had been done before to understand how different light wavelengths affected photosynthesis and plant development.
When employing an assimilation chamber to study the effects of the light spectrum on the photosynthesis of individual leaves, these researchers used filters to produce monochromatic wavebands.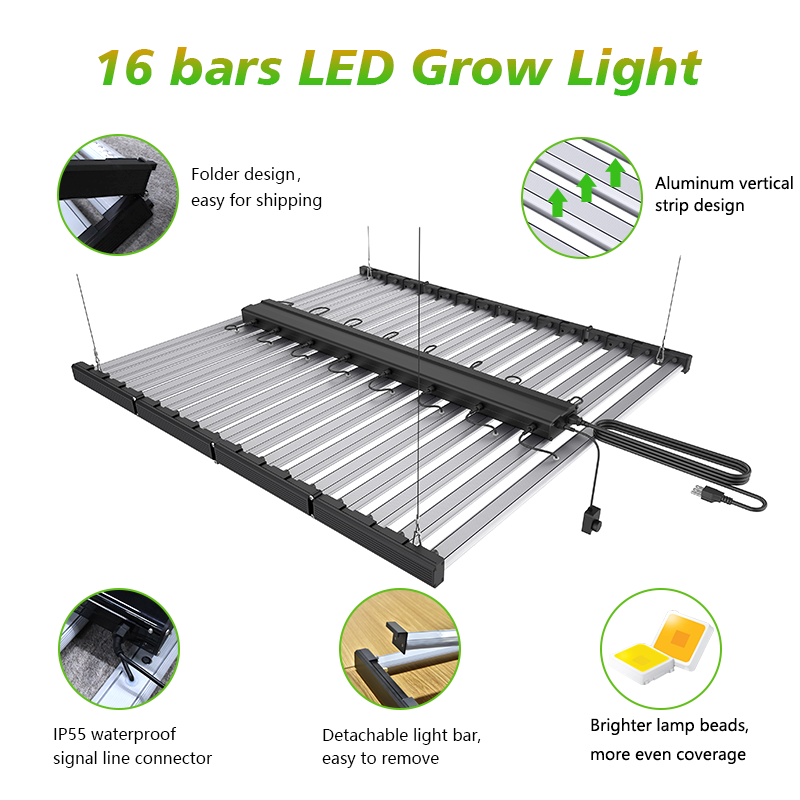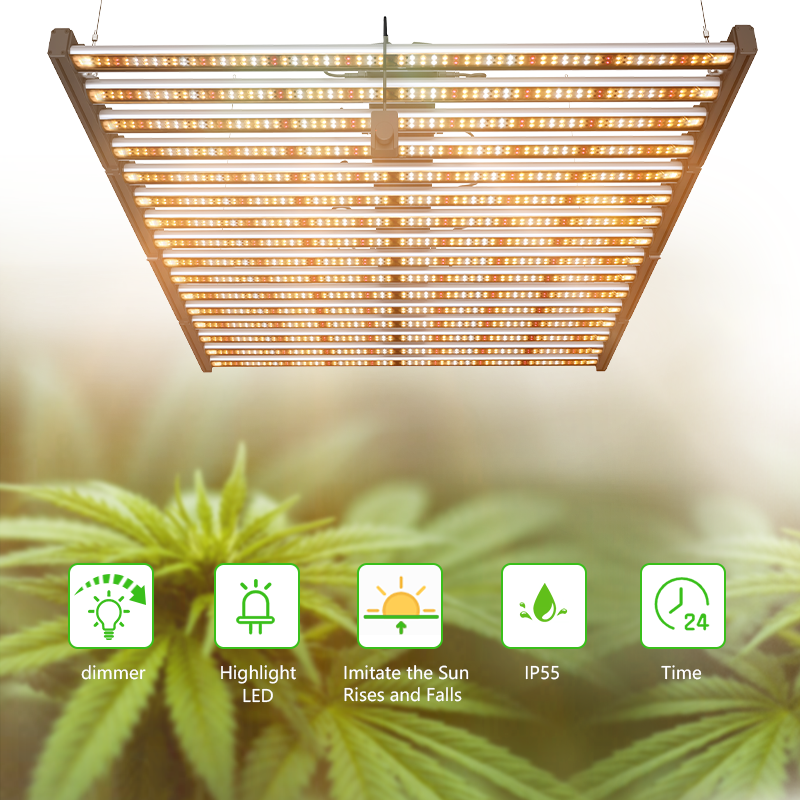 Recent research has demonstrated that green light is, in fact, more effective than red light at high PPFD in driving photosynthesis in chloroplast situated toward the bottom surface of the leaf because it can penetrate leaf surfaces deeper.
Penetrating green light boosts photosynthesis by igniting chloroplasts deep inside the mesophyll as PPFD rises, but light energy received in the higher chloroplasts tends to be lost as heat (Terashima et. al., 2009). Additionally, green light is far more effective than red or blue light at penetrating leaf surfaces to reach the lower canopy, which is crucial for thick canopy production techniques used in controlled environment agriculture.
1000W LED Grow Light Assembly with power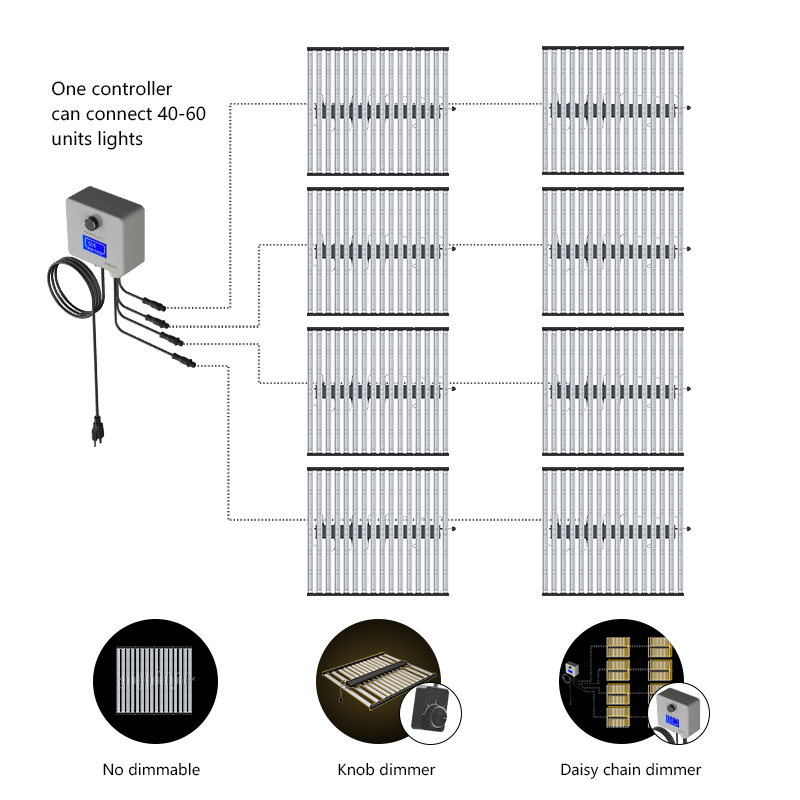 1000W LED Grow Light Product items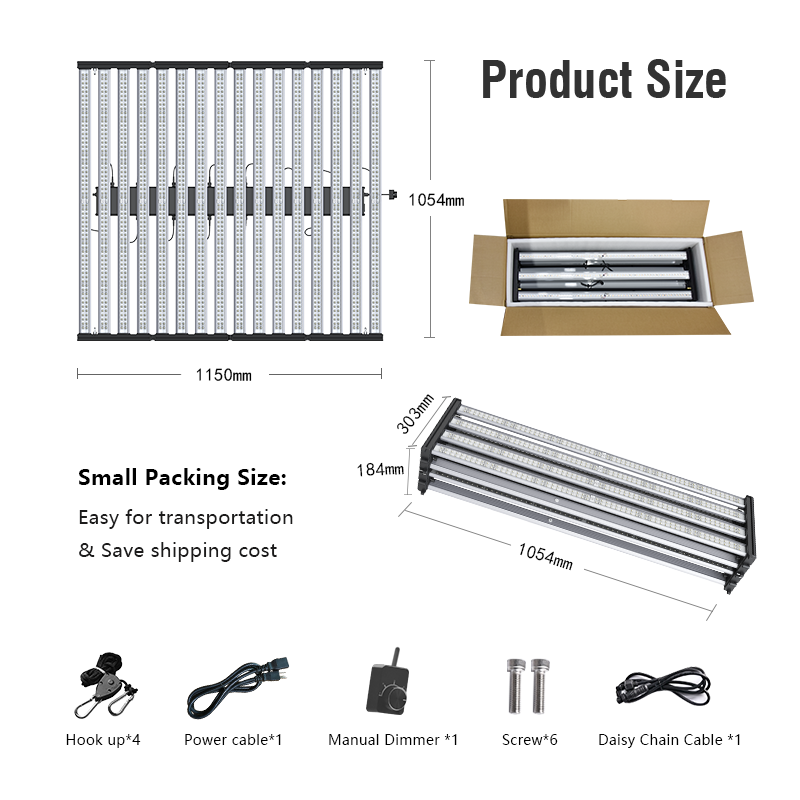 1000W LED Grow Light Testing and QC
1000W LED Grow Light Certificates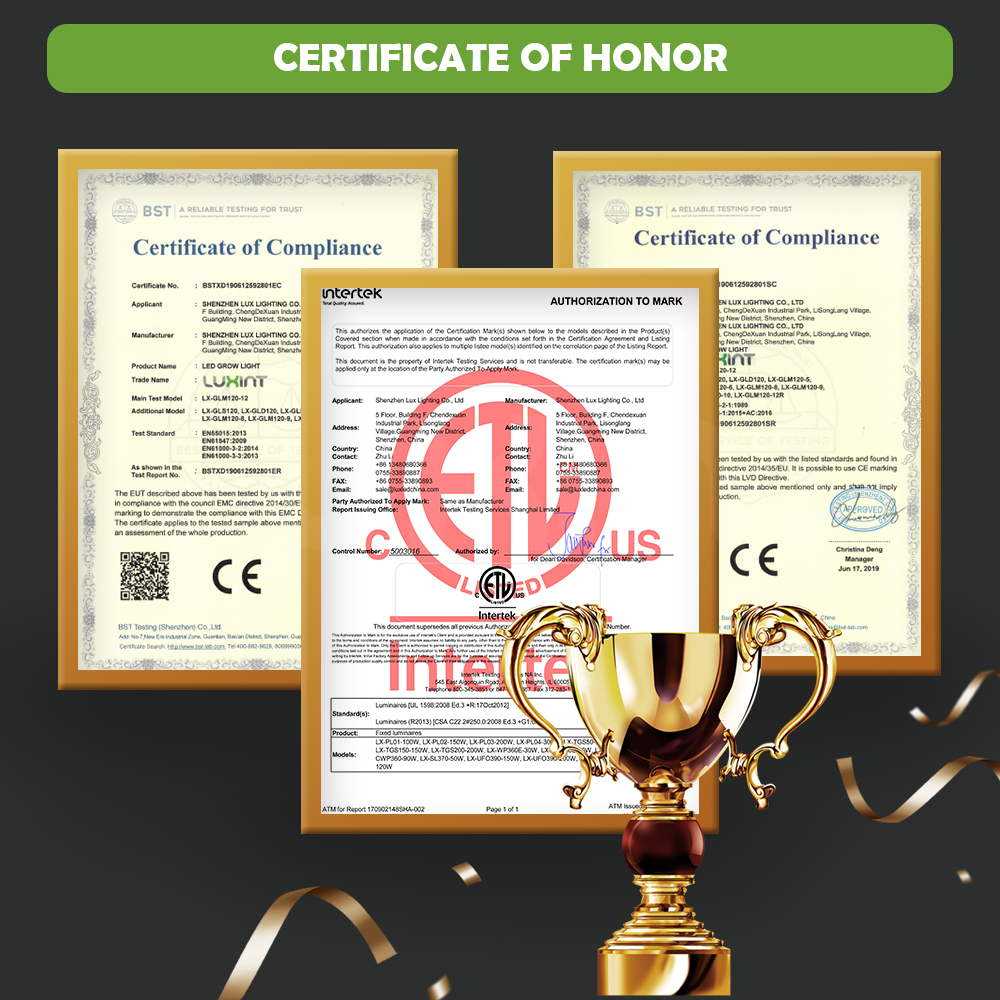 What does all of this imply for the farmer, then? Greenlight is undoubtedly used by plants, despite the fact that our knowledge of how plants use light is still in its infancy and that we are still trying to comprehend how various photoreceptors work and interact with one another.
You won't be maximizing your growth environment if your horticulture lighting system emits a spectrum that ignores photoreceptors that absorb light in the 500–600 nm range (particularly in sole-source lighting applications). To find out more about the spectrum that Luxint lighting fixtures, go here.
There are many LED plant grow lights that can help you in plant cultivation and high production.  Feel free to contact us for any queries.